Paper has always been a primary material in the work of Justine Smith. She is interested in the concept of money and how it touches almost every aspect of our lives: as a piece of propaganda, a belief system, or a conduit of power. On a physical level a banknote is just a piece of paper, but it is what a banknote actually represents, and the stories of what the images upon them tell, that is central to Smith's work. Through her collages, prints and sculptures she examines our relationship with money in a political, ecological and social sense, whilst also exploiting the physical beauty of the notes.
She has exhibited her work in galleries and museums internationally and it is hung in 10 Downing St and HM Treasury. Recent commissions include two works to celebrate the 95th Birthday of Her Majesty the Queen for the Royal Mint, a sculpture commissioned by The Bank of England as a centrepiece for their 325 th Anniversary exhibition "325 Years, 325 Objects" a commission to create a Swatch watch for the Swatch Art project, and collaboration with Liberty and Nike her designs were used on a range of fashionwear.
Notable collections include The British Museum, The British Council, The British Library, The Bank of England, The Royal Mint Museum and the UK Government Art Collection along with many international corporations, financial institutions and private collections.Most recently her work was acquired by The Fitzwilliam Museum, and is to go on show as part of a major exhibition there later this year. She lives and works in London.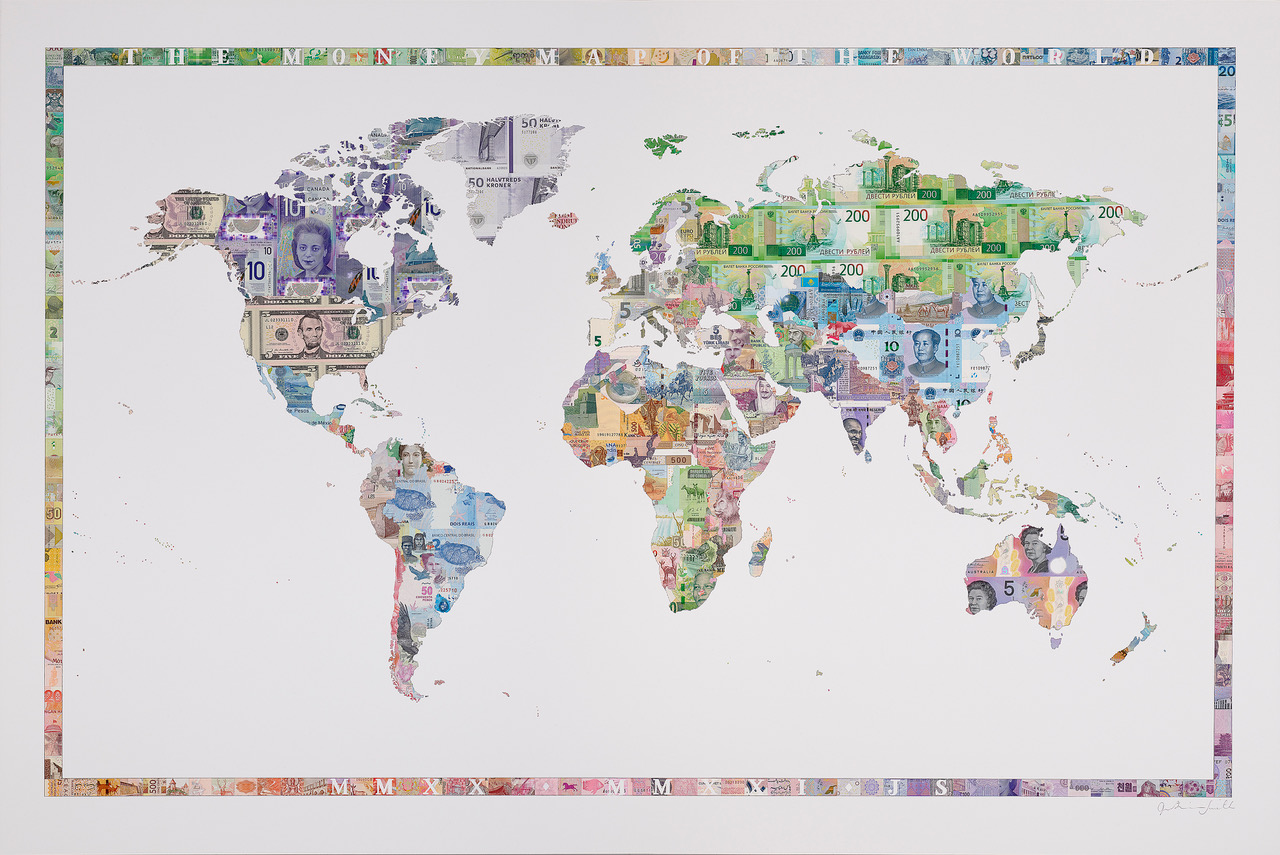 Money Map of the World MMXX – MMXXI
Edition of 95 + 9 AP's. Archival inkjet print on Somerset satin 330gsm paper. 153 x 101cm.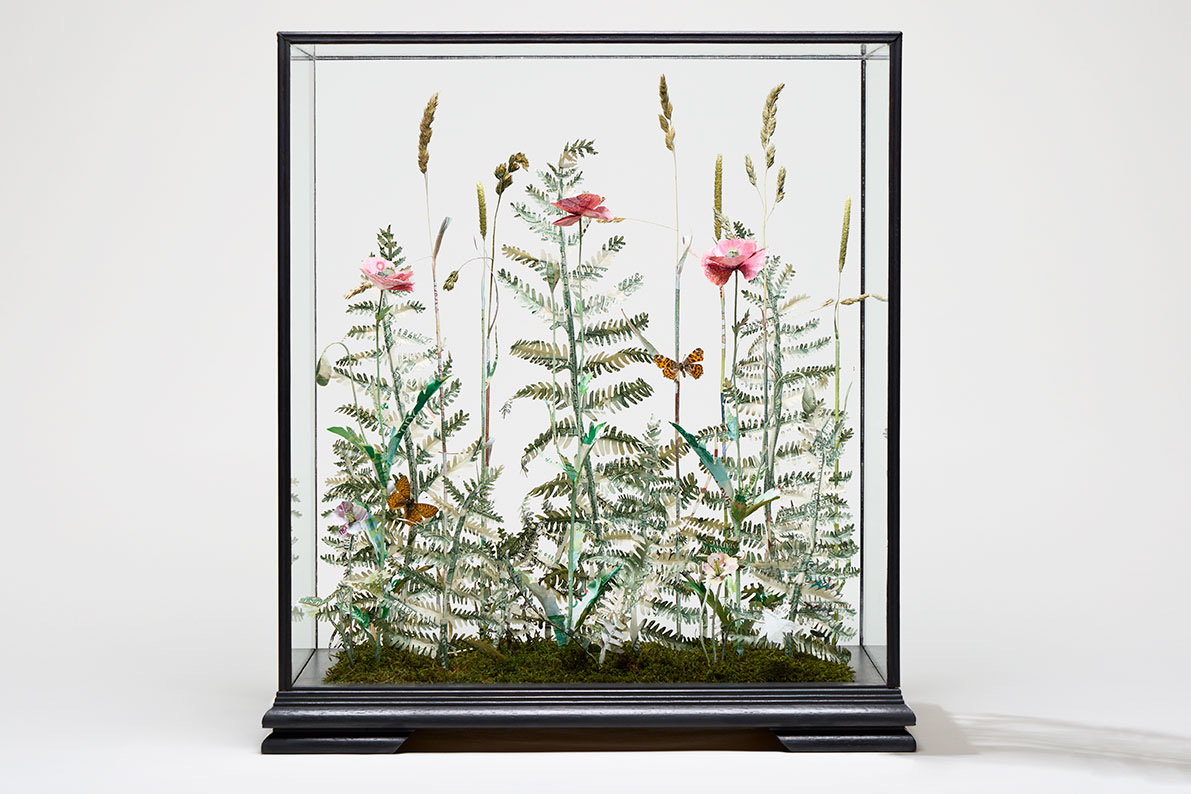 Turf War
US Dollars,  Chinese Yuan, Russian Roubles, Grasses, butterflies, wire, glass and wood case. Dimensions: 44 x 22 x 47.5 cm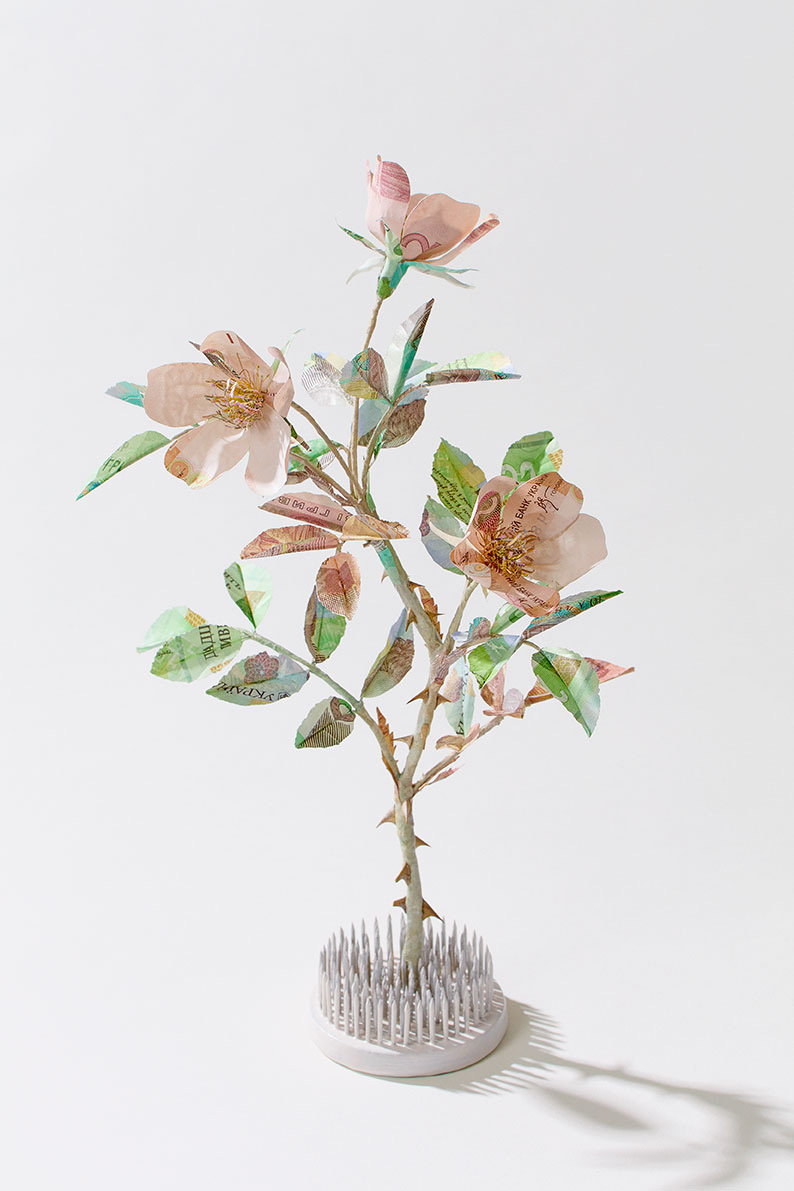 Specimen Rosa Ukrainniae.
Ukrainian Hyrvnia's, wire , thorns, metal, glass dome (not shown). 32 x 18 x 18cm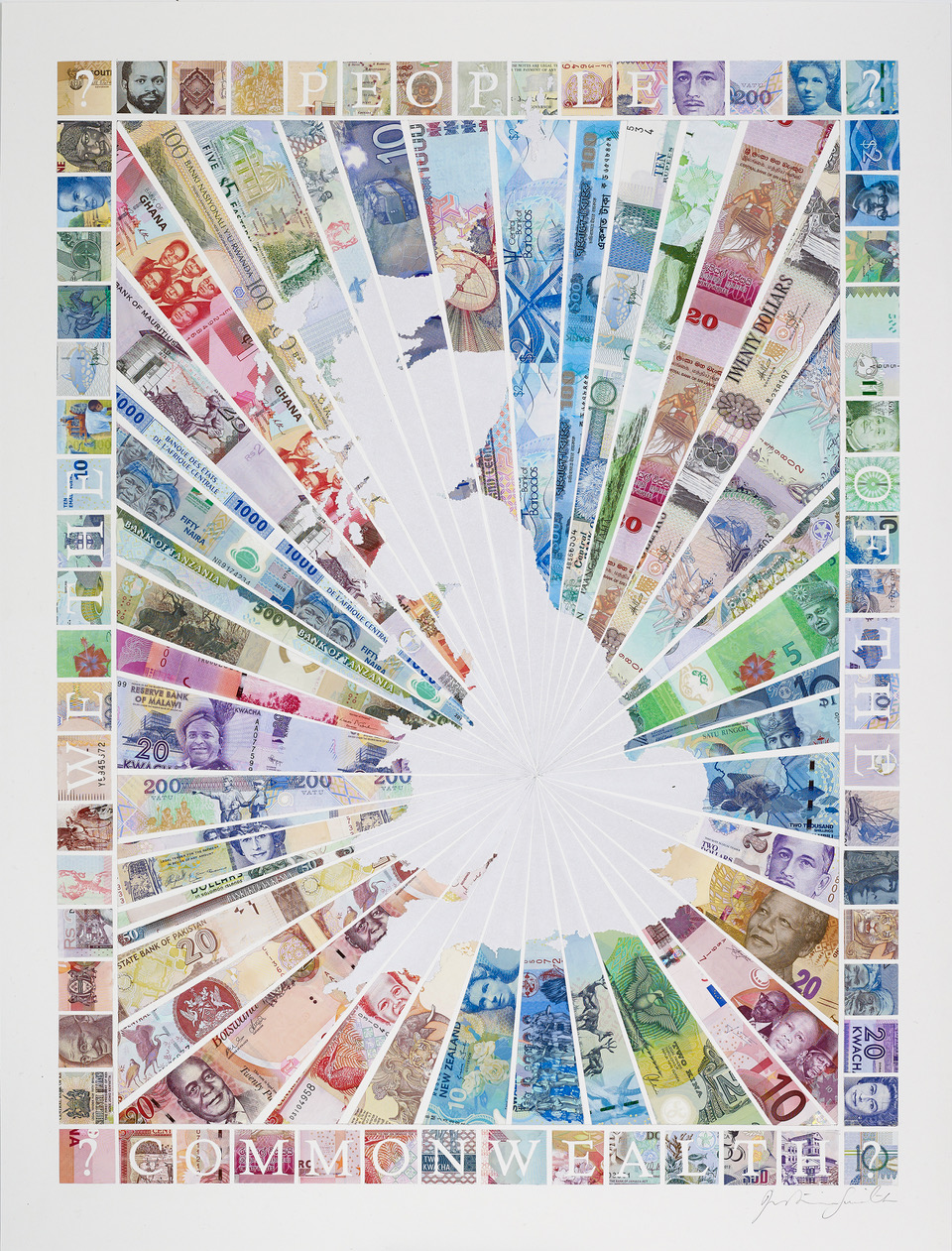 We the People of the Commonwealth  £550.00
Edition of 95
Archival Pigment print with pearlised screen printing on 330gsm Somerset enhanced paper