For over fifty years 401½ has provided studios for fine and applied artists and designers. The project, started in 1971 by Michael Haynes is housed in a Victorian warehouse situated on one edge of Larkhall Park in Clapham.
Historical Significance Of The Area
"401½ has a growing historical significance in the world of art & design as one of the birth places of the artistic crafts renaissance in Britain dating from the early 1970's. The history of this movement has been documented by the leading applied arts historian Tanya Harrod in her authoritative book 'The Crafts in Britain in the 20th Century'. In it she pays tribute to Michael Haynes, the visionary founder and Director of the studios, for providing affordable workspaces for numerous artists craftsmen and women over the years (see pages 378-9); this was the first studio of its kind and was the model for those that were to follow".
Michael Rowe – Head of Silversmithing & Jewellery at the Royal College of Art. January 2006
Wandsworth Road is part of an ancient road from the Thames leading to Kingston and the South West. Wandsworth Road ran through the countryside up until the early 19th century, dotted with individual villas and houses that took advantage of the impressive views towards London. The studios form part of the Larkhall Park Conservation Area. The 401½ Victorian light industrial building, with it's steeply gable ended roofs, together with other surrounding buildings such as 'The Surprise' and 'The Bell' public houses and the later developments of the Sorting Office and Methodist Hall. The Bell is a large stock brick building and extensive stucco decoration, with mosaics and glazes tiles to the entrance porches. This fine and imposing example of a mid-Victorian restrained Italianate style, displaying concealed shallow roofs behind parapets, yellow stock brick construction and widespread use of the stucco window surrounds, cornices and decoration characterize many of the 19th century building in the area. The spread of London's population southwards prompted the redevelopment of many sites along the Wandsworth Road as large individual residences gave way to more modest houses and shops during the 19th century. The arrival of regular train services from Wandsworth station and tram services along the Wandsworth Road itself established the area as within reasonable commuting distance from central London.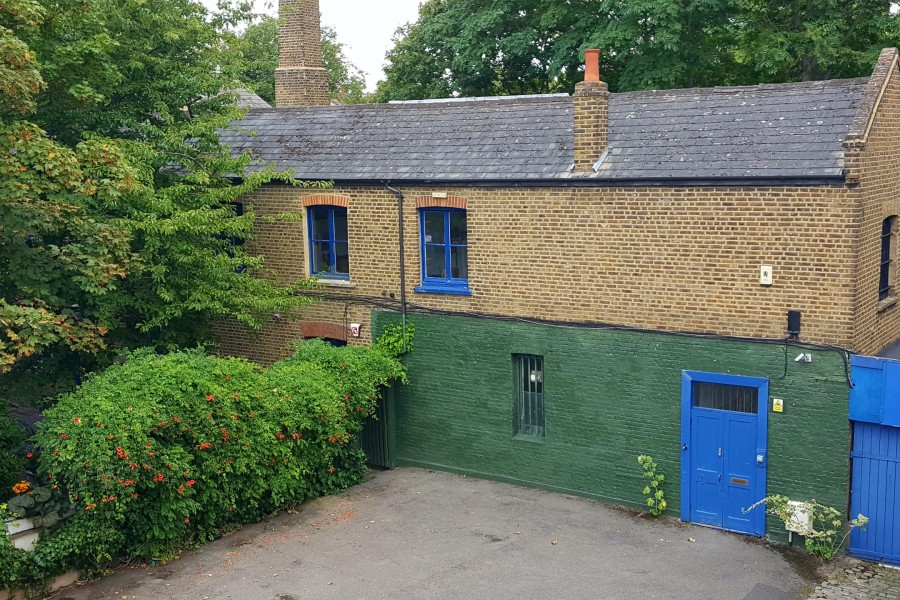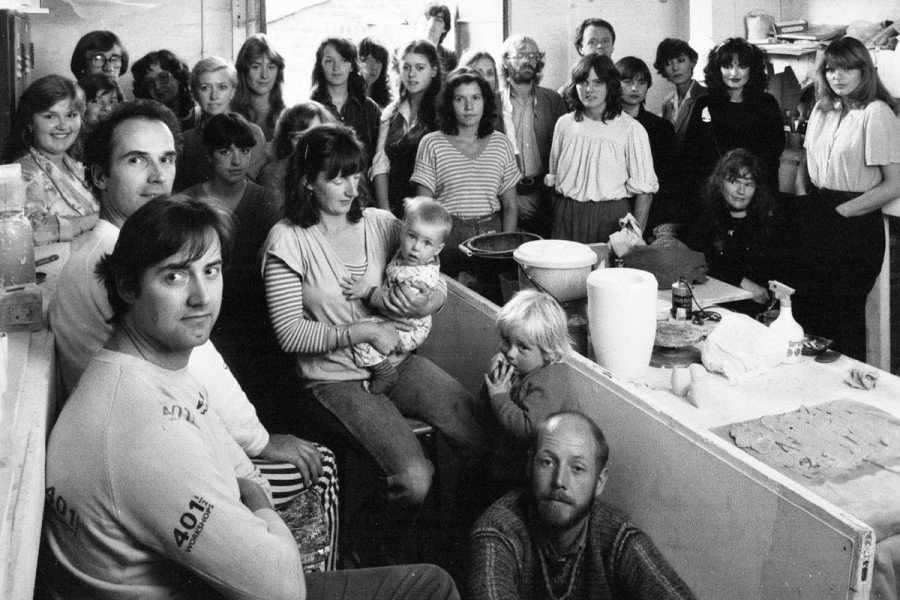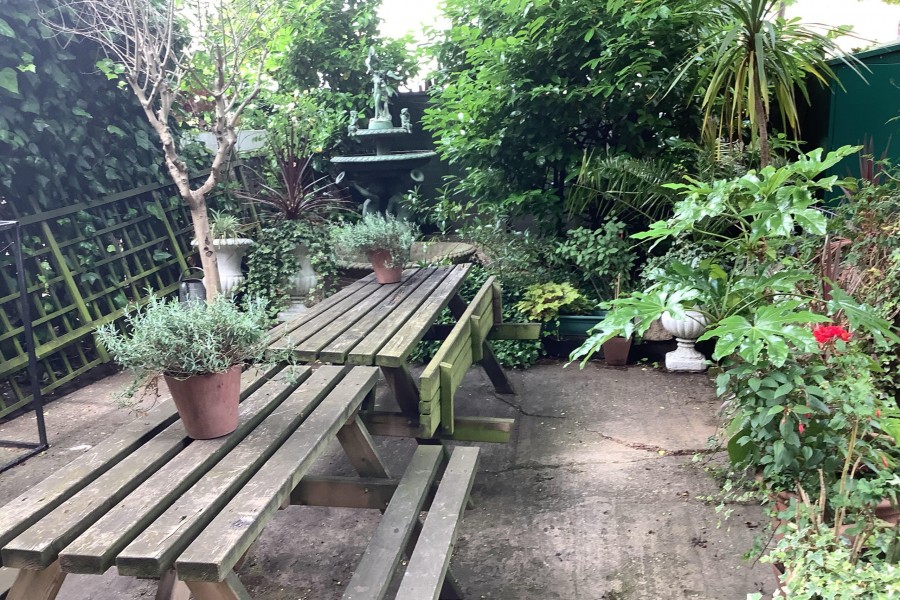 The 401½ studios provide an appropriate working environment for fine and applied artists. The impressive list of current and past members clearly testifies this.
The position of the studios provides easy access to central London with bus and underground services as well as the British Rail trains.
Open Days are held at least once a year where members can exhibit work.